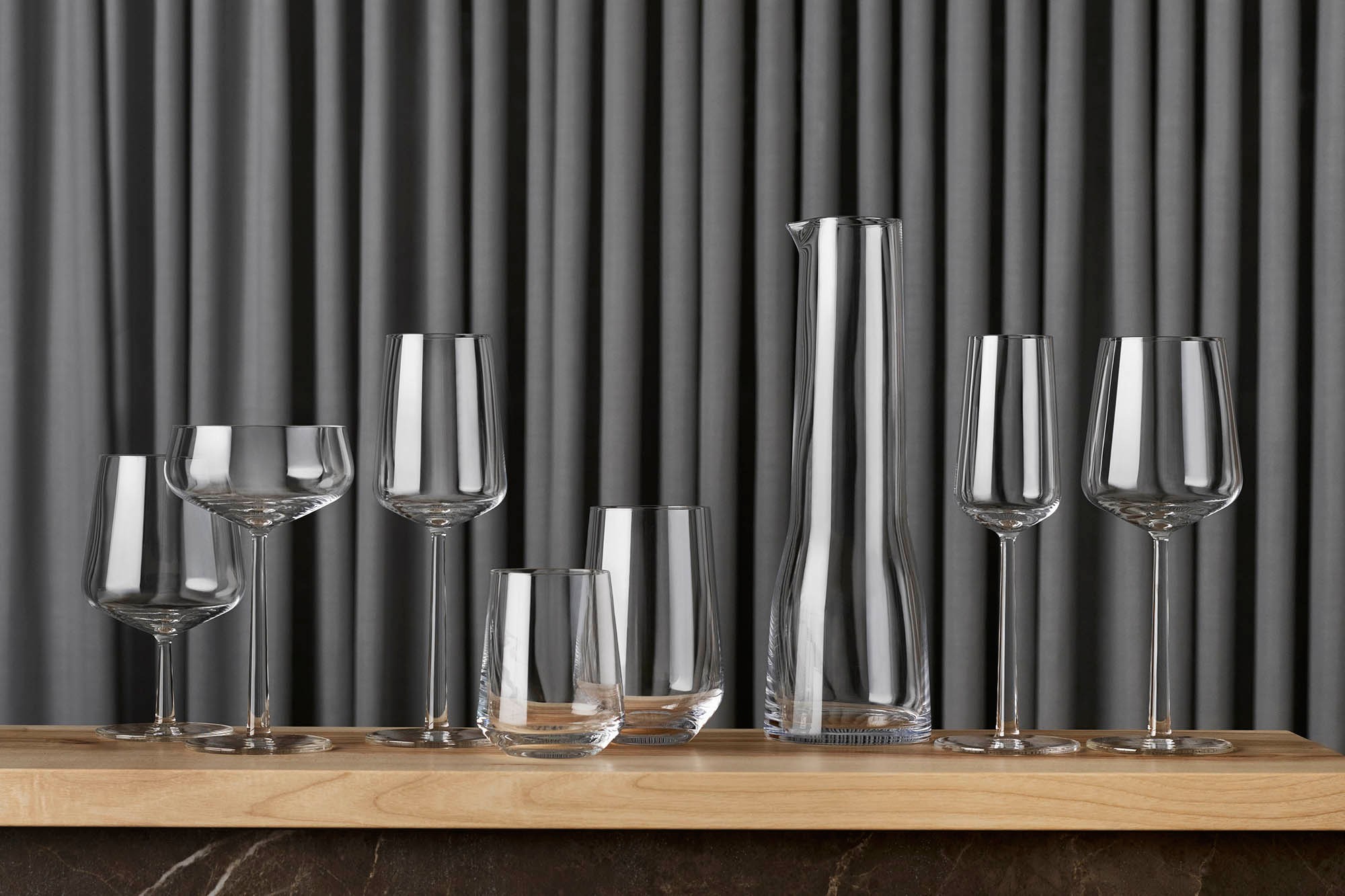 In 2001, Alfredo Häberli designed Essence with the radically simple idea to create a series that had as few glasses as possible while still being able to serve a full range of fine wines. Believing that simple forms enhance the enjoyment of wine, Essence glassware is modern and minimal with a thin lip for sipping which is rare in lead-free glass. The stems and bases are identical which express a remarkable sense of balance when the glassware is placed side by side. Sensually pleasing to grasp and handle, Essence makes fine wines even more enjoyable. Essence is among the most highly acclaimed glassware in the world, and won the iF Award and Les Découvertes Award.
Essence red and white wine glasses now buy 8 pcs pay for 4
The offer is valid until 15th of October while stock lasts. Please note that glasses are sold 4pcs/package. The lowest priced item is free.