The rows of wooden crates have been a hallmark of restaurant Amass in Copenhagen since its opening in 2013. In the restaurant's front yard, which might be more accurately called a wasteland, a small labyrinth of weathered wooden boxes catches the attention of the occasional passer-by. When spring comes to the surroundings of this former shipyard, more than 80 different varieties of green herbs, berries, vegetables and flowers spring from the crates, giving life and colour to both the yard and the elaborate restaurant dishes they were grown for.
As the restaurant business booms, environmental concerns in this mostly unsustainable industry are shouldered by just a few. But now a growing band of chefs is leading an expanding movement with zero tolerance for waste.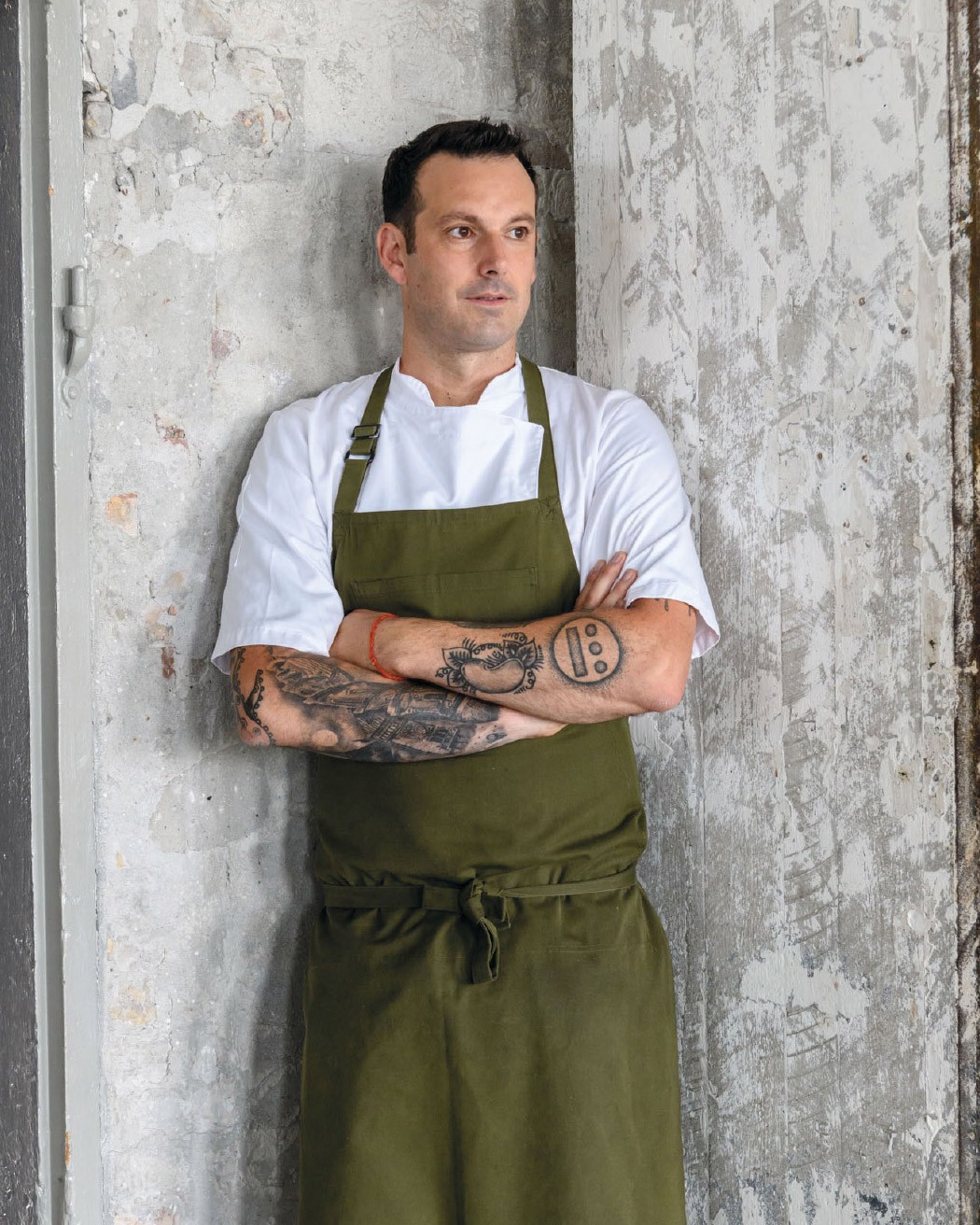 For American-born chef Matt Orlando, the crates are just one sign that he has created a restaurant that makes a real difference. His reason for doing this is very simple: it feels like the right thing to do. "What we chefs must be aware of is that our industry, in general, is extremely unsustainable. Before Amass, I had never worked in a restaurant that made any conscious efforts to be aware of how much food ends up in the garbage bin." Behind the well-designed and welcoming dining rooms of most restaurants, the logistics result in a myriad of packaged produce arriving from near and far. After stripping the produce of its packaging comes the next phase of cleaning, peeling and cutting the produce to size, leaving scraps like peels, stalks and bones. In addition, making stocks, sauces and soups are processes that leave a sizeable amount of spent produce. Add to this all the beverages with their bottles, cans and other containers and we are already faced with a considerable amount of food and other waste from merely one restaurant.