Iittala's Design Talk at Iittala's flagship store in Stockholm's Östermalm brought together professionals of colour to talk about the importance of hues and shades. Matti Klenell, Lotta Agaton, Katri Saarikivi and Jeremiah Tesolin took a deep dive into colours and their effect on us, our well-being and our brains.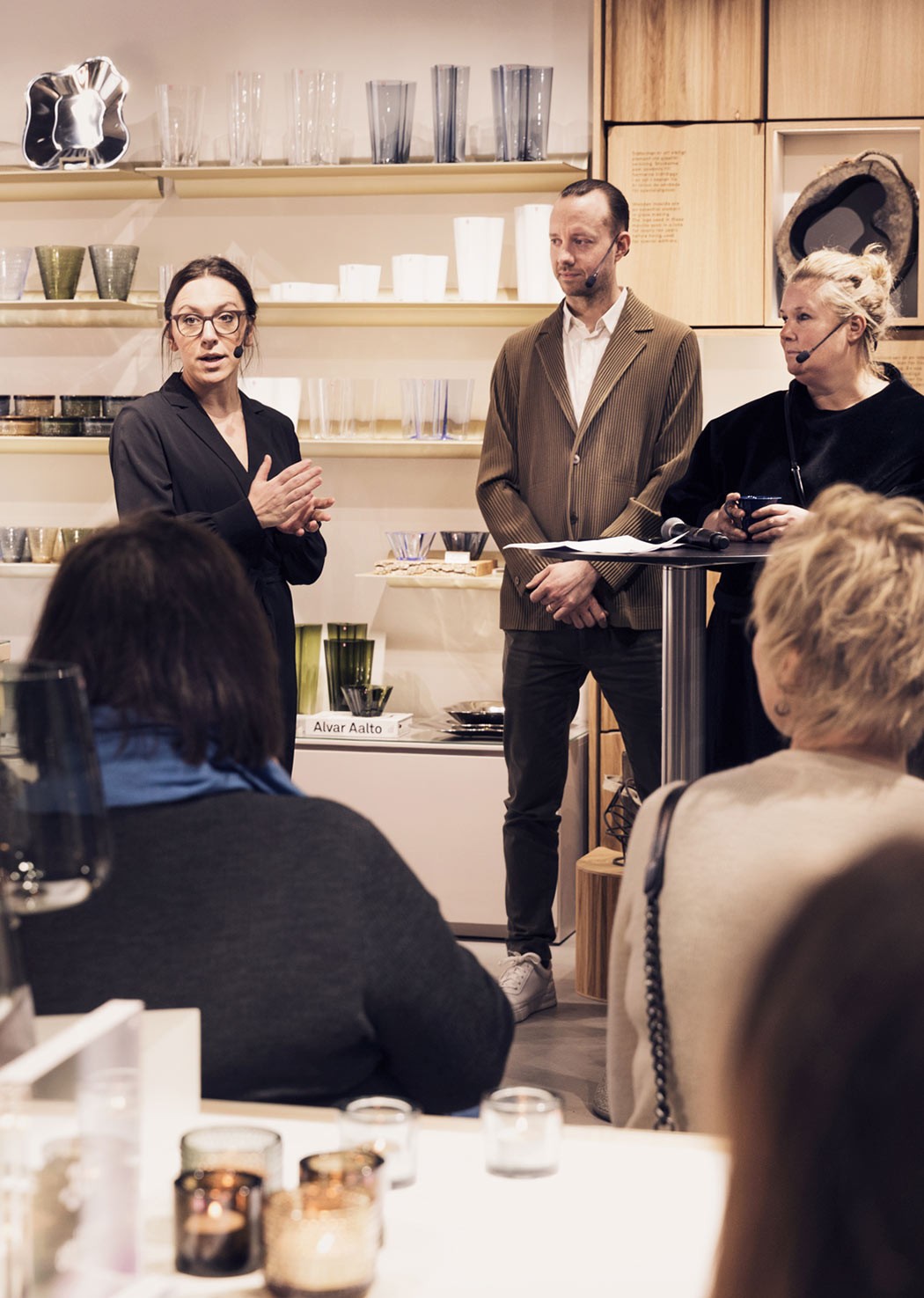 Colour is one of Iittala's strongest areas of expertise — one that we've developed for almost 140 years.
Our panel discussion was a way to tie our expertise together with a variety of views on the importance of colour and the effects of bringing it into our spaces. During our discussion, we dug deep into the theme of colour, and although most of our panellists were dressed in black, they had insightful comments on the uses and importance of colour.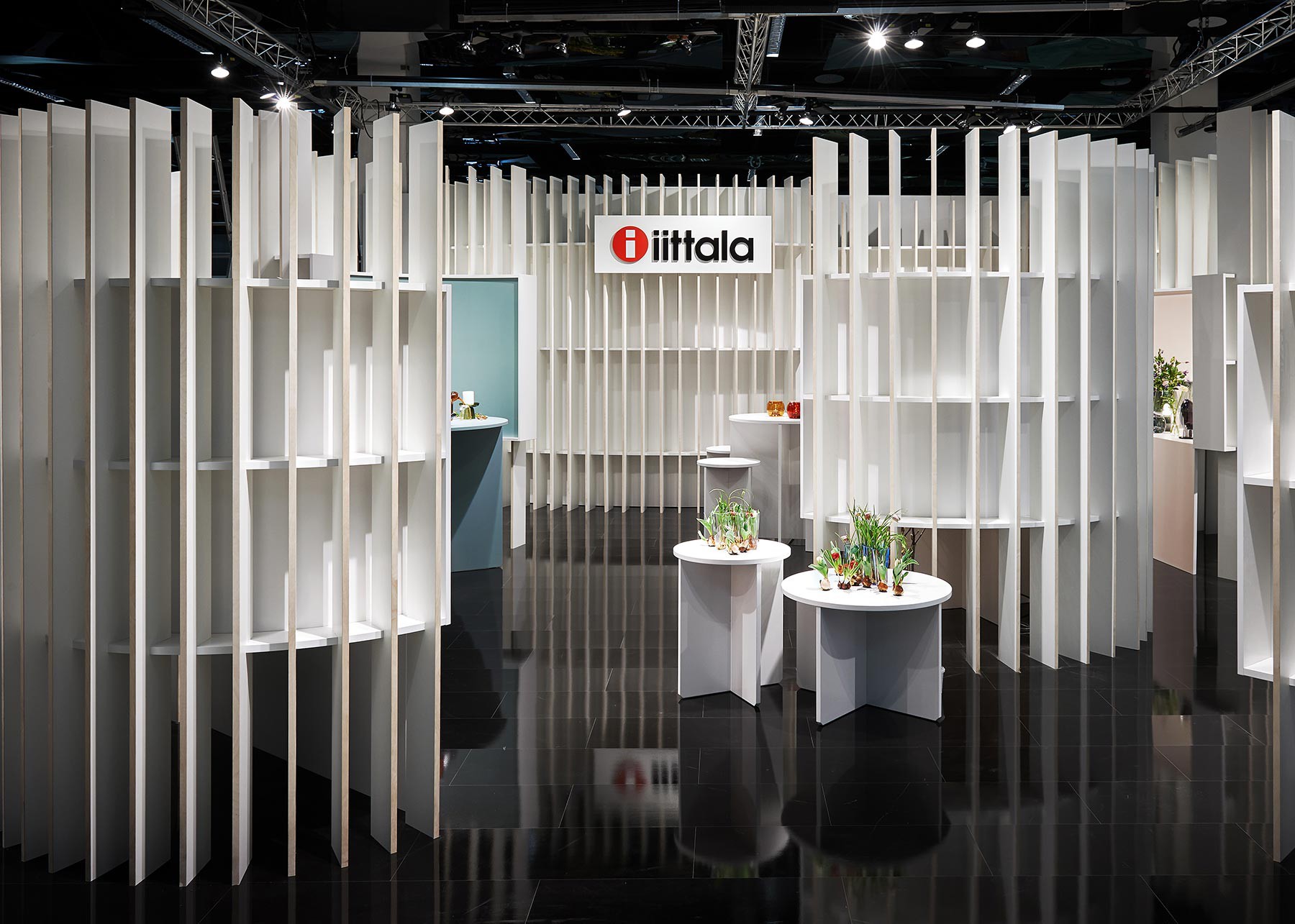 Jeremiah Tesolin emphasised Iittala's particular position when it comes to colour. For Iittala, choosing colour is a slow, thorough and collaborative process, which is why following mainstream trends is not only tricky but also irrelevant. In addition to this, he touched upon the topic of the power that colours have on our mind and our well-being – a fact that Katri Saarikivi elaborated on with her intriguing insight on the neuroscience behind our favourite colours. She pointed out that in terms of colours, preferences dictate which emotions arise. Although we are, thanks to scientific research, aware that bright colours uplift and excite, it's all a question of personality. Us humans categorise colour in our frontal lobes, which is why the emotions that arise when we are faced with colour are altered by our memories and previous experiences.