Vieno Motors is an anarko-florist performance initiated by visual artist Ilona Valkonen. During the performance artists tie flowers with other materials, such as old electric wires or leftover pieces of household pipes, resulting in imaginative arrangements and wild wearable pieces.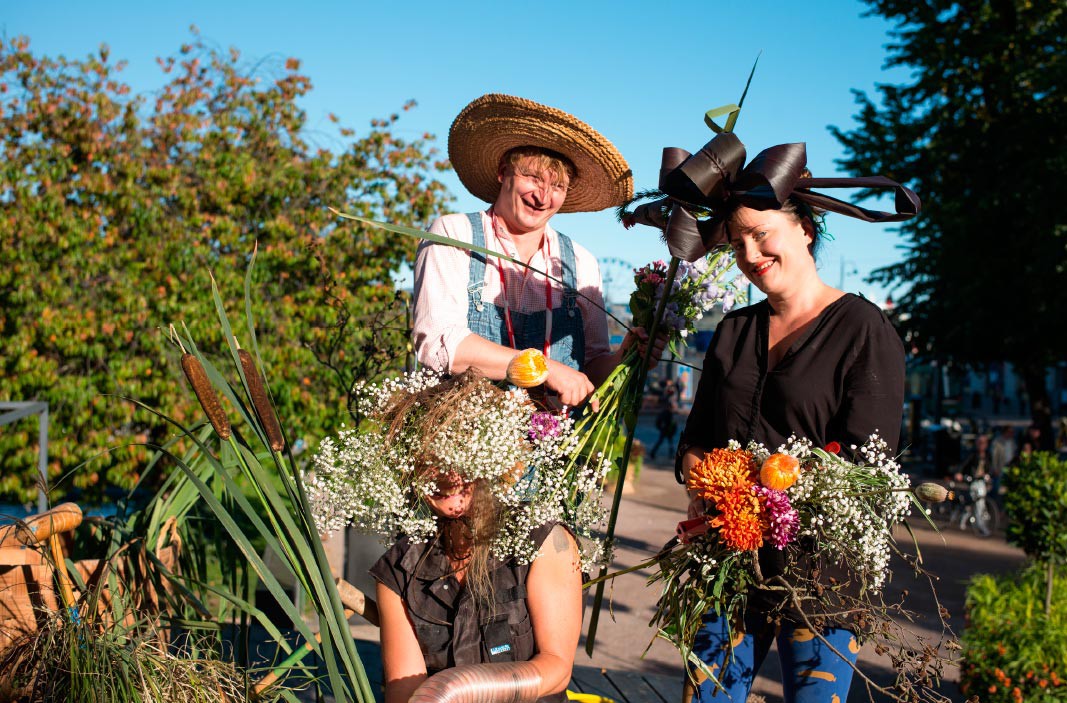 Second occupation – The story of Vieno Motors
Vieno Motors started to take shape when painter Ilona Valkonen and eight other artists were planning for a group show in which they could change their professional occupations and present the work under a pseudonym. Ilona's first instinct was to make sculptures from wood with a chain saw. However, while meeting the others in a coffee house that also hosted a flower shop, she became aware of how influenced and seduced she was with the scent of flowers. Recalling a time in her childhood when she learned to ride a bike and could cycle for nine kilometres on her own just to go to the flower shop, she realised flowers had been a recurring theme in her life. In the exhibition Ilona hosted an anarko-florist shop, tying together flowers and everyday ephemera on her own, and also with other visual artists.
"Like musicians getting together and jamming, the flower arrangements offered a way to use visual art as live action."
Ilona continues: "The dynamics of the performers as well as the presence of the audience influenced and contributed to the whole. For a painter who is used to working alone in the studio, this was little short from revolutionary."