Wild Things is a new kind of flower shop in Helsinki. Situated in the heart of the design district the store sells lush and wild weekly flower bouquets and a selection of evergreen plants.
"I've always had this romantic idea of having my own flower shop, but I didn't actually think it was ever going to happen." Until Natalie Sucksdorff was talking to the owner of Urban A – a multi-brand fashion store – who was looking to change things up. Natalie proposed to combine fashion with flowers in the store. Within two months the space was renovated, Natalie took a crash course for hand tying flowers in London, and Wild Things flower shop opened its doors on Erottajankatu 1-3. Nowadays Wild Things is located at Fredrikinkatu 18, 00120 Helsinki.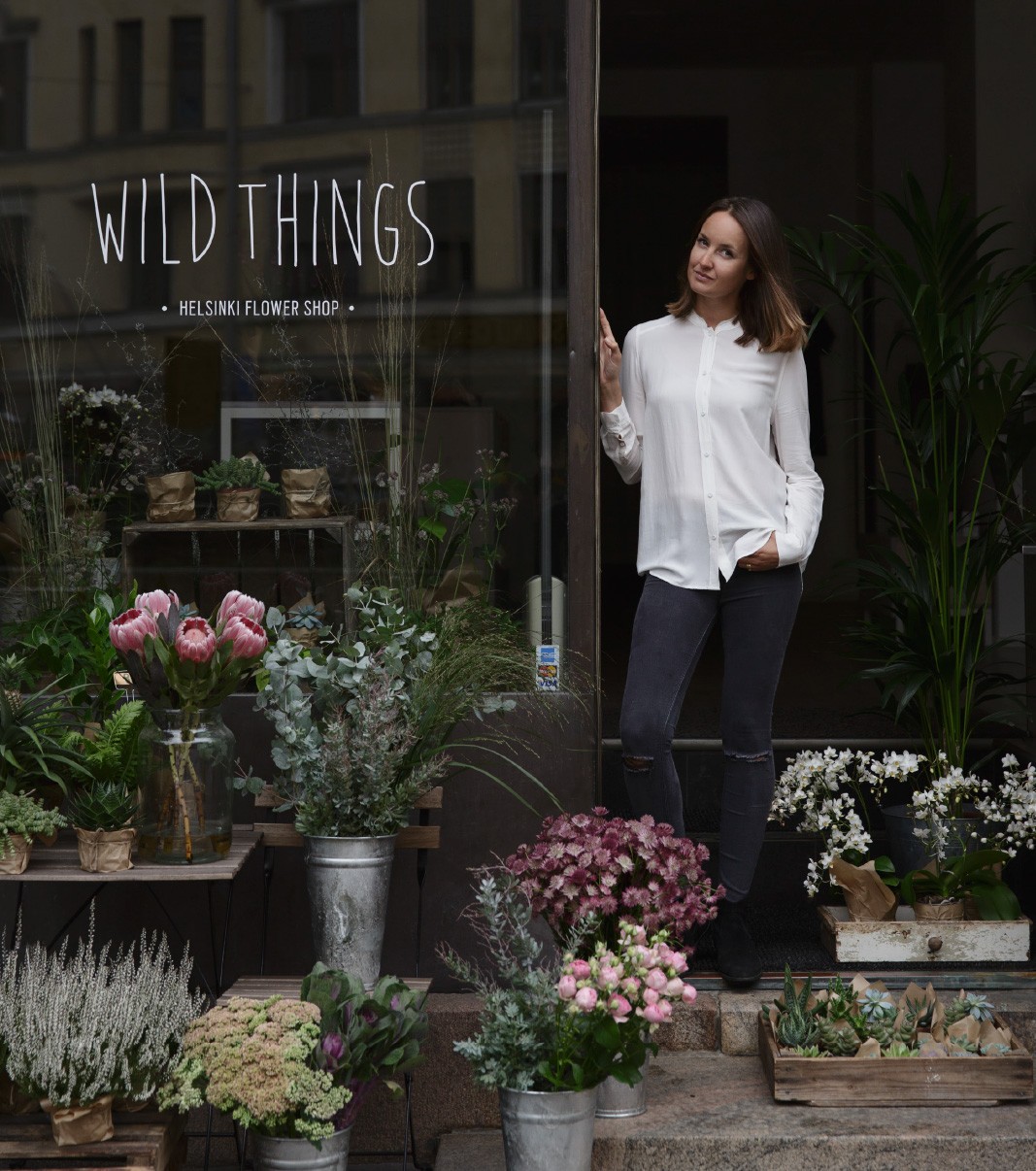 "Helsinki was lacking this kind of a fashionable flower shop, something apart from the traditional florists." Each week there is a different bouquet of fresh flowers. "The concept really took off. People like the simplicity and they trust the style and selection of flowers. Florist can sometimes be a little bit intimidating. People enjoy the fact that the flowers are wrapped and ready to go. It's easy for people to walk in and walk out."
Plants are friends.
Walking past the store one cannot help but notice a little sign in the window that says Plants are friends. "If you treat your plants with respect and you take care of them, show them love, they will treat you back by flowering and blossoming, in a way just like friends do." The flowers in the bouquets themselves do look like they are enjoying each another's company.