Kaj Franck is often described as the conscience of Finnish design. The attraction we feel for his designs goes beyond the mere aesthetics. His pursuit of creating universal, functional, combinable tableware stripped down from unnecessary illustration has been an inspiration for decades. Moderation, ecology and equality were Franck's principles. He strove to minimise the number of everyday objects we need in our lives, drawing attention to the sustainability and life cycle of products. Today his legacy lives on not only in his designs but also in the designs of younger designers he influenced.

1946
'Authenticity and appropriate material are inviolable concepts that cannot be questioned.'
Kaj Franck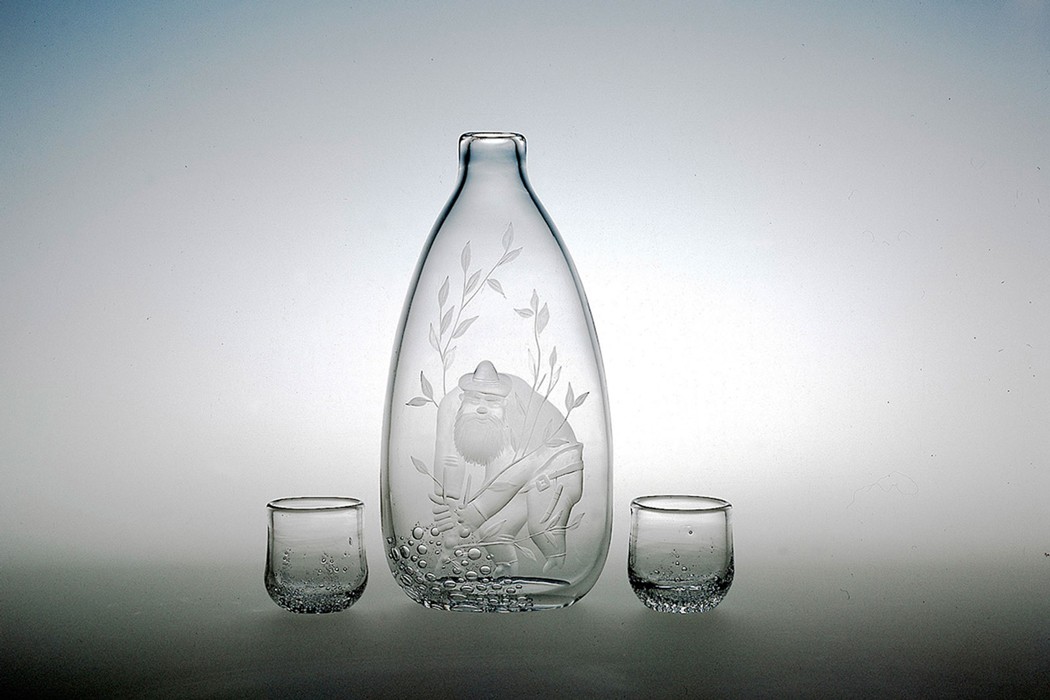 1948
1951
Kaj Franck came to Nuutajärvi glassworks in 1951. Developing the village as a whole beyond the glassworks was an important attitude shared by both the Nuutajärvi management and staff. There was a strong sense of working together for what was seen as the common good.

Franck fitted well to this socially progressive community spirit and felt himself very much part of the village, despite never living there permanently. He brought a breath of fresh air from the wider world to Nuutajärvi and made Nuutajärvi name known around the world.